FREE DELIVERY ON SELECTED ART PRINTS & GREETING CARDS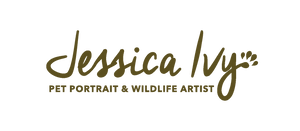 Your cart is currently empty.
PASTEL PORTRAITS TO CELEBRATE YOUR PETS
See your beloved pet brought to life with a bespoke portrait that you can cherish forever, capturing your pet's personality with each and every pencil stroke.
WELCOME TO THE STUDIO OF
JESSICA IVY
Hi, I'm Jessica, a professional Pet Portrait and Wildlife Artist based in Cork, Ireland. Working in soft pastel pencils, I specialise in creating detailed, lifelike drawings of animals you can treasure for a lifetime, from your household pets to farm animals and wildlife.
Nothing makes me happier than using a pencil and piece of paper to bring someone's beloved pet to life. I search for personality, expression, and movement in each piece I create to depict each pets unique personality and quirks. I believe that no two pets are alike, and each one enriches the lives of their owners in a special way. One of the best parts about my job is hearing stories from my clients about their furry best friends and helping them remember their much-loved animals forever, with a portrait that can be kept and cherished for years to come. 
LEARN MORE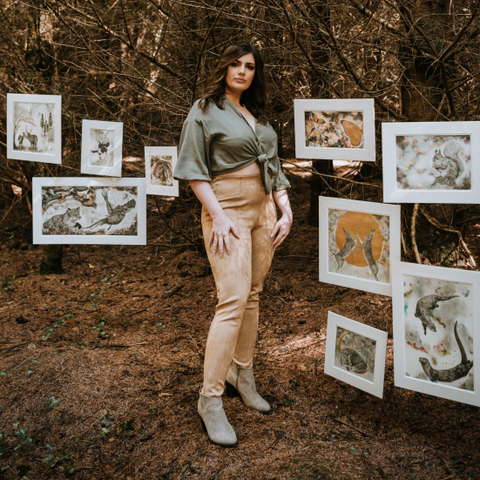 Christmas Cards
'Tis the Season! Make it a magical Christmas with a beautiful illustrated card — and send more joy to everyone on your list. These cards were designed to make lovely keepsakes and can be framed after use.
HEAR IT THROUGH THE IVY VINE
Sign up to our newsletter to receive 10% off your first order, hear about exclusive offers and
receive updates from the studio of Jessica Ivy.