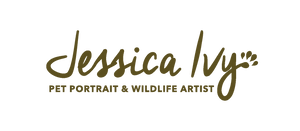 Your cart is currently empty.
Copyright
All content on the site is the property of Jessica Ivy Art and is protected by Irish and international copyright laws. Use of the information and imagery, including the reproduction, modification, distribution, transmission, republication, display or performance, of the content on this site without the permission of Jessica Ivy Art is strictly prohibited.
Privacy Policy
Jessica Ivy Art is committed to safeguarding the privacy of our visitors. Personal data or information collected is not used as party of our privacy policies.